On-Site Home or Business Liquidation Services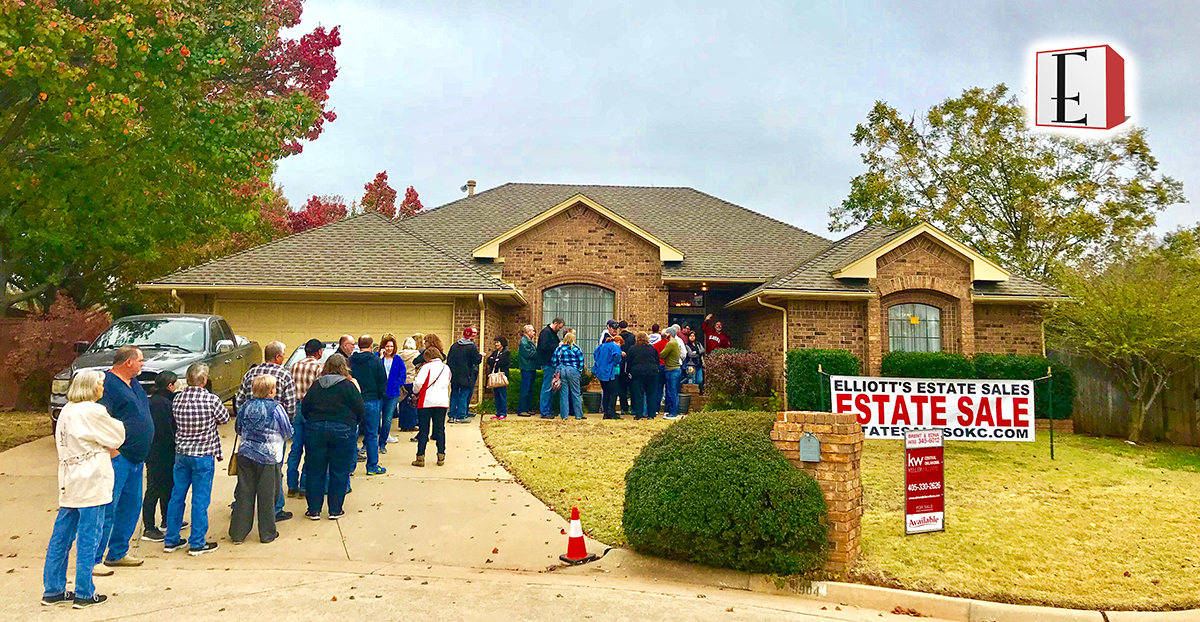 Why Elliott's Estate Sales?
Elliott's Estate Sales is dedicated to selling unwanted personal property due to downsize, death or sudden change in life. When you're ready to sell, I'm here guide you and provide a solutions.

Elliott's liquidation continues to grow in popularity as I lead the way by bringing new and regular shoppers to my live, local, estate sales, real estate & personal property auctions and commercial liquidations.
An liquidation by auction, estate sale, or business liquidation is a means  disposing of a substantial portion of the materials owned by a person who is recently past away; moved; downsized or closed their business.

A professional Liquidator is necessary so the liquidation process is not overwhelming. Elliott's Estate Sales helps with pricing items, of all types of household goods, personal property items, and real estate.

Elliott's Estate Sales will be necessary because the scope of the process is likely to be overwhelming to the sellers. The Liquidator has knowledge and experience with investing time and making the sale profitable to conduct for some. Small sales require less work, and generally a liquidator can add merchandise to beef up a smaller sale, so don't fret. 
Staging & Display
Staging and Display are everything at a second-hand liquidation. An inviting display will merit Buyers to attend a sale, and proper display will set your liquidation apart from garage sales and liquidations. I provide a Before, During and After Set-up for most sales so that the Sellers and Buyers can see the transformation. Creating a unique, personal experience that draws in a wide pool of Buyers.

Expert Pricing
Pricing to local market value is key to a successful sale. A Sellers input regarding the value of specific items is always considered. We also engage outside appraisers at our expense to value items of potential substantial value that are not within our area of expertise. Resellers drive the second hand market, it's important to remember we're here to price accordingly so that buyers will want to clear the home.

Viral Advertising
I market with 4k video marketing, HD photos and detailed product descriptions, on my popular website. To reach out to people and subscribers. My large database who have signed up to be on our email list and to our Facebook page. I will also advertise on popular members only "Liquidation" websites. I have a large active folowing on YouTube, Facebook, Twitter, and Instagram.

Sale Performance
I will conduct the sale in a professional and efficient manner. Two key objectives: to sell every available item and to maximize proceeds for our client. In order to achieve this, we will hire the required number of individuals from our pool of reliable, seasoned professionals. Generally, a two or three-day sale is required, but for larger sales, more days may be added to clear the dwelling of all unwanted items.

Safety & Law Enforcement
Safety is very important and I take all necessary measures to guard all sale items against theft or damage. We ask that all staff and shoppers wear a mask. We ask that all shoppers also wear a mask in these trying times.  We use locked showcases for small items of great value. Moreover, we hire law enforcement to ensure the safety of the merchandise (for large high-end sales).

Real Estate
Each sale has real estate attached generally in a liquidation. A family may want to sell the home. I am a Real Estate investor. I will make an offer on your home, or commercial real estate, as one of my partners; I will keep in contact with you. No open houses, or advertising on MLS.  I am happy to work with a Realtor if needed.