Testimonials
Experiences from Past Clients & Current Shoppers
Elliott's Estate Sales and Justin Elliott
Estate Sales requires extensive experience in a diverse range of functions and fields. Elliott is dynamic, hardworking and has great interpersonal skills. Besides having excellent communication skills, he has also acquired strong sales and asset liquidation experience over the years which has made him an expert estate liquidator.
He combined his consignment business and estate sales knowledge to shape Elliott's Estate Sales.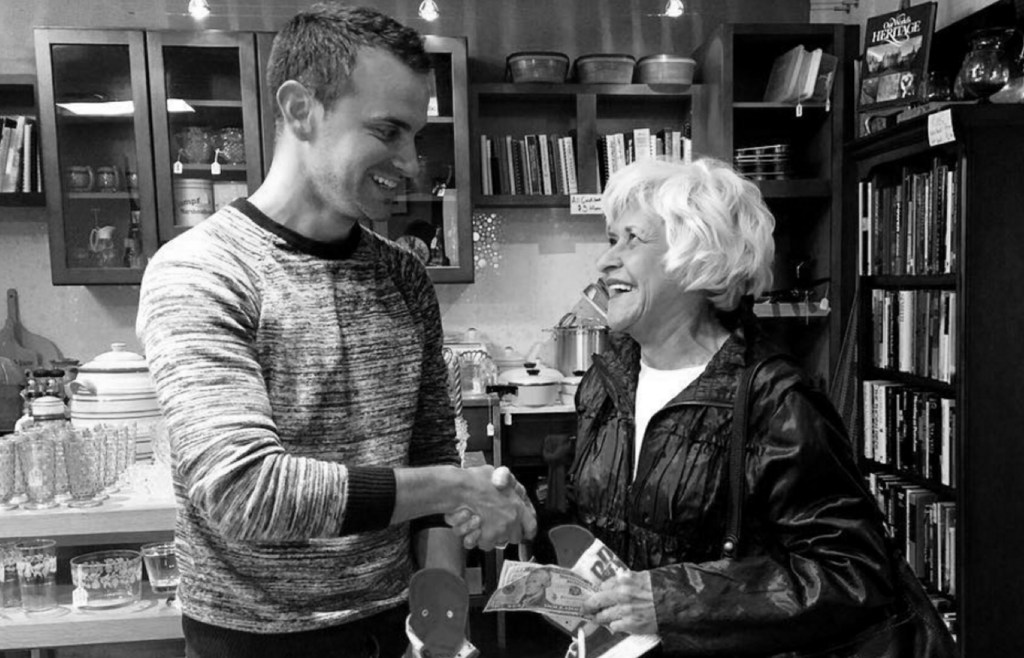 Elliott Estate Sales recently assisted my family with the redistribution of our parent's personal belongings. It's not an easy thing to watch those belongings, which were accumulated during 67 years of marriage, walk out the door. Throughout the process and sale Justin and his staff were professional and courteous and sensitive to our feelings. I can wholeheartedly recommend Elliott Estate Sales.
We are consolidating two households and decided at the last minute to do an estate sale. I had seen lots of good reviews on Facebook for Elliott's so gave Justin a call. He was so easy to work with. He arranged for the sale within the week, answered all my questions, set the sale up very nicely, and the sale was successful. I highly recommend Elliott's!
Our sale was a tricky one. ALOT of work to be done and not a lot of time to do it. Not to mention, the location wasn't the greatest either. We were worried about a company even taking on the project, and it was simply way too much to handle for my sister and I. Within 24 hours, Justin Elliott met with us, gave us a very fair estimate, and was even able to schedule our sale within 2 1/2 weeks. The communication was beyond reproach, his team was even more than I could have hoped for, and they did everything in their power to not only get the job done…but make sure we were still able to profit from the sale in every way possible. From first phone call to final clean out, leaving it ready for sale, Justin and his team exceeded all of our expectations. Don't go chasing after these large companies who aren't invested in you and make you wait months. Call Justin and I can assure you…you won't regret it. Thank you again Justin and the whole team of Elliott Estate Sales. We truly couldn't have done this without you!
Elliott's Estate Sales handled my Mother's estate and did an awesome job. We were emotionally drained after her funeral. Elliott's was experienced and took care of all the details when we were overwhelmed. Each person from Elliott's Estate Sales was kind, considerate and knowledgeable. Elliott's was experienced, did an excellent job advertising and staging her home. There is no way we would have had nearly as many people come to the sale ourselves. All of our family was thrilled to have worked with Justin and his team. We highly recommend Elliott's to anyone with an estate or downsizing to a smaller home or going into assisted living. Thank you Elliott's Estate Sales for an excellent job well done.
I am a local Realtor and it's very important to me that I am able to recommend only the TOP professionals who give five star service. Justin and his crew at Elliott's Estate Sales just might give SIX STAR SERVICE! I popped in to one of his sales unexpectedly and it was HUGE- well attended as I could barely find a place to park, organized and well laid out, and staffed by friendly and knowledgeable people. You just can't go wrong in hiring them! I won't hesitate to recommend Elliott's Estate Sales to any of my clients.
As a realtor, I am often involved in helping clients who need to make a change. Many times, clients have lost a beloved parent and need some help figuring out the next step. Having Justin and Elliott's Estate Sales to call on has been the perfect addition to my business. He is courteous, thorough, and moves quickly when needed. I highly recommend this company!
Elliott's Estate Sales' team is professional, knowledgeable, prompt on timing, and with a fair rate. The best part about them though is their honesty and direct communication on what the customer can expect.
We have worked with Elliott's Estate Sales several times and my clients love them!! Very professional, organized, and friendly & professional staff! Definitely five stars from us!
When I called Mr. Elliott about selling my mothers estate I knew he was the man for me! His enthusiasm, love and passion for the business sold me. I was 100% satisfied with him and his team. He and his team worked very hard and remained professional at all times. I have no complaints. I would hire this company again, hands time!!! Thank You!!!
Went to my first estate sale today with this company. The staff was friendly and helpful. As someone who is new to shopping at estate sales I found the staff extremely helpful and friendly. They made announcements before we were let in that were helpful and a young lady was even assisting customers with their app downloads. Everyone inside the sale was just as helpful, if I was unsure of the price there was someone near by to help me with it, and if I made an offer it was an extremely pleasant experience. Will definitely be back for more of these sales!!! Cannot wait to show off all my new found treasures to my friends!!!
Let's Get Started
Ready to Sell?

Give me a call today at 405-757-4001

For your no obligation offer on your
home,  multifamily, or commercial
real estate investment, or fixer upper
or distressed property!